7 examples of effective Google PPC Landing Pages
OrbitalAds
Mar 18, 2021
· 5 min read
7 examples of effective Google PPC Landing Pages
With much of your team's time being spent organizing and optimizing Google Ads campaigns, analyzing metrics, and implementing performance adjustments, the time you dedicate to your landing pages might be sorely lacking.
It's important to remember that a well-optimized Google Ads campaign is responsible for only part of your success; the other part will depend on the effectiveness of your landing pages. Marketers that don't implement best practices for their landing pages risk losing out on a huge number of Google PPC conversions.
While you may already be aware of some best practices, in this post, we will highlight 7 Google PPC landing page examples that successfully utilize techniques to convert traffic, lower the CPC, and achieve a higher Quality Score.
1. Match the messaging between you

r

Google PPC Ad & Landing Page
When designing your landing pages, relevance is one of the key factors; more specifically, you want to focus on the topic or offer that you announced in your ad. For visitors, there is nothing more confusing or annoying than clicking on an appealing ad and being redirected to an irrelevant page. Visitors must find exactly what they were expecting.
Our top tip is to make sure that you always deliver on what you promise in your ad by matching your ad headline to your landing page headline. You will reassure your visitors that they are in the right place and that your brand and content is reliable and trustworthy.
Cohesion between ads and landing pages is also important for retargeting; while your offers may vary, relevance will always prevail. Here is an example of message matching in a Nike ad when searching for: "Buy Nike women's shoes".
2. Include target keywords in your landing page headline
When you create your landing page headline, make sure that you're using not only the same keywords as your ad campaigns, but also the right keywords. Keyword research and optimization is extremely important for Google Ads campaigns, but also your pages' organic positioning, on-page structure, and search rankings and algorithms.
Your H1 tag (the headline of your page) is of particular importance because it often appears as the title in search results. That's why it should contain your target keyword, plus concisely explain the main topic or theme of the page.
Landing page headline best practices:
Be marked as the H1 tag.
Include your target keyword.
Summarize the main topic, theme, offer, or campaign.
Be relevant to your target audience.
Empathize with your visitors (provide a solution to their problem, want, or need).
Relate to the rest of the content on the landing page.
Here is an example from Slack of an effective PPC landing page that regroups those elements:

3. Ensure a 1:1 conversion ratio
The conversion ratio is the number of clickable elements on your landing page compared to the number of conversion goals. Since your landing page needs to focus on ONE particular offer to obtain ONE conversion goal. This means that the conversion ratio for an effective landing page is 1:1.
The only clickable elements on your landing page should be your CTA button(s). It's okay to include more than one CTA, as long as they all lead to the same post-click action.
Here is a perfect example of 1:1 conversion ratio on Taboola's Landing Page:
Taboola's logo does not redirect to the homepage.
No navigation menu or header/footer links.
Although there are multiple CTA buttons, they all promote the same post-click action (sign-up for an account).
4. Create a compelling CTA
You probably already know this, but the CTA button is the most important element of your landing page. The objective of your landing page is to get visitors to take a certain action (normally a sign-up or purchase) and your CTA is the way you will achieve that. To increase conversions, the CTA button should immediately capture visitors' attention and follow these best practices:
Colors & Visuals: Make sure your CTA button contrasts with the rest of the page, as this will more easily draw visitors' attention.
Copy: Use clear, brief, and relevant copy in your CTA. Explain in one or two words what action the user is about to take.
Sizing: Test different CTA sizes. You want it to be big enough to attract your visitors' attention, but not so big that it distracts them from your content.
Prominence: Your CTA should be as visible as possible, and it should appear above the fold (before the user needs to scroll). If you have a lot of text or a long form, include multiple CTAs to break up the content and make your CTAs stand out - but remember, all CTAs must lead to the same post-click action.
Direction: The direction of your CTA in relation to your content can influence visitors' actions and have a big impact on your conversion rate. Consider using directional cues towards your CTA button.
This CTA from AirBnb is pretty convincing!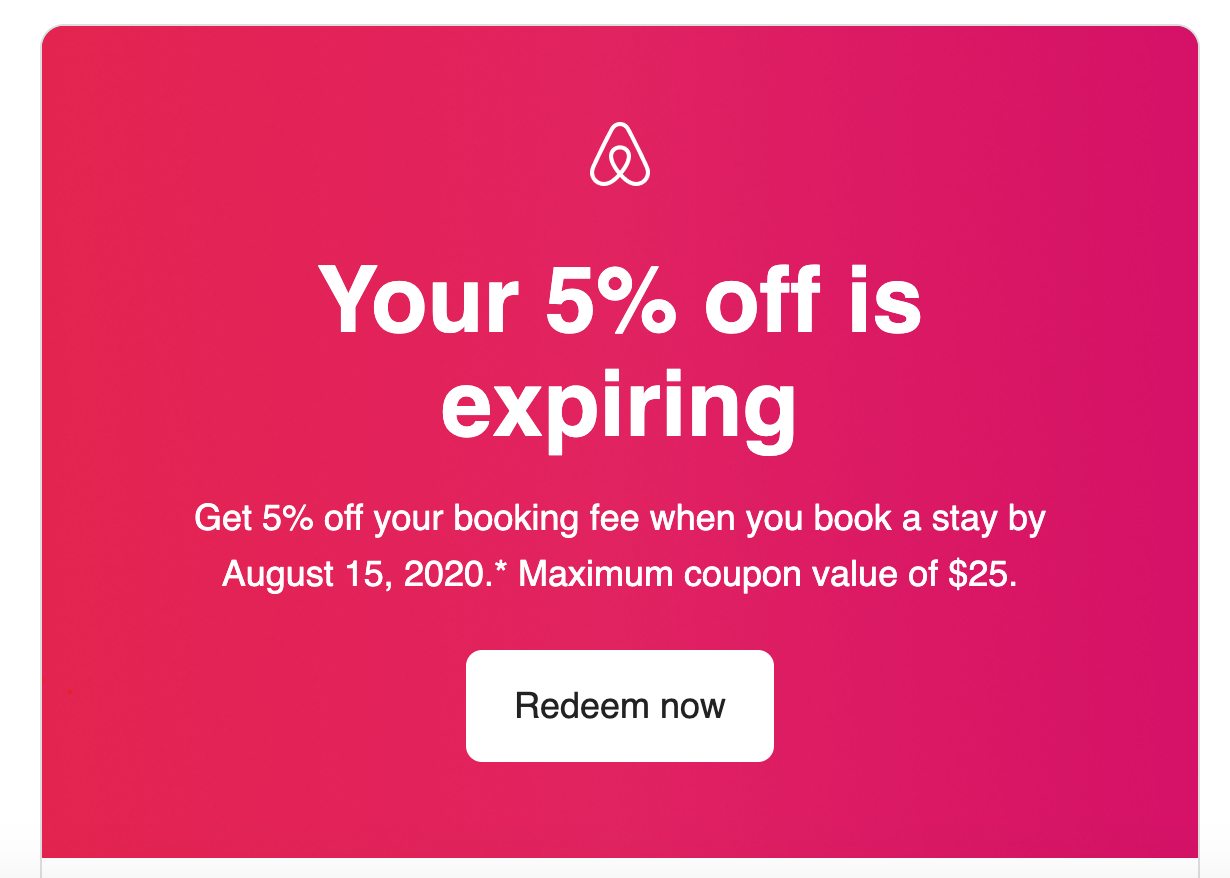 5. Make sign-up as simple and easy as possible
Filling out a form shouldn't be hard work! You want to make it so easy that your prospects don't even think twice.
Start by focusing on basic information like name and email address, which you can then use to contact them later and ask for more details. The simpler your form, the more chances you have to increase conversions.
Remove any unnecessary or irrelevant fields. However, always remember that the form length should be proportional to what your lead is getting in exchange. For example, for a newsletter sign-up, all you'll really need is their email address. However, if you're offering a 30-minute webinar recording that is highly commercial, you'll want to ask for more information (company name, job title, etc.) in exchange for this very valuable offer.
Here is an example from Instapage using a simple email sign-up field in exchange for 15 post-click landing pages styles:
6. Incorporate trust signals to form an emotional connection
"Trust signals" are a great way to earn the trust of your visitors and make them feel more comfortable with your business, product, or service. What are trust signals? They are different elements that you can include on your landing page to reassure visitors that your brand is legitimate, trustworthy, and that they are making the right decision by choosing YOU. Furthermore, they can provide that extra push to get leads to convert.
There is no one-size-fits-all approach to trust signals; instead, you need to have a deep knowledge of your customers and target audience. What exactly are they looking for that demonstrates the trust and authority of your business? Is it facts and figures? Customer reviews?
Below are the most common trust signals that you may want to include on your landing page:
Client testimonials or reviews
Accreditations like company logos or partnerships
Payment Assurance to reassure the client that their money is being handled safely (ex: "Secure payment")
Performance indicators such as statistics or success stories
Contact information like a company phone number or email address.
This landing page section from webDam makes perfect use of testimonials:
7. Don't forget a "Thank You" page
Take things one step further by re-directing your landing page to an optimized thank you page. This is a great way to acknowledge the efforts your lead has taken to interact with your brand and offer, and it will make them feel more appreciated. It's a good start to building a strong relationship with your lead and can increase your chances to turn them into a customer or achieve another conversion.
Additionally, you can include all type of conversion tracking for your Google Ads campaigns, which will contribute to your campaign metrics and help you make informed decisions about which ads and campaigns are working.
An optimized thank you page will include:
A sincere "thank you" note for converted leads.
An image of the offer (if applicable).
An explanation of the next steps to take (how they will redeem the offer).
Any related offers they might want to check out.
Here is a good example from the "Make a Living Writing" e-book:
Now it's time to start implementing these Google PPC landing page techniques! By following these best practices, you'll be able to attract and convert more leads, achieve a higher Quality Score on Google Ads (due to the high-quality content on your landing pages), and lower your campaign costs. All of this with simple tweaks like optimizing CTAs, adding trust signals and including keywords. Need some help with the latter? Leave it to technology... Reach out to us to find out how.